Awesome Team Members
and Great Attitudes!
 

We are so glad you found us!
  Are you considering joining the best fitness equipment services company in the USA? Great, Let us ask you a few questions.
Do you have a great attitude no matter how difficult the job at hand?
Are you the kind of individual who only knows how to do their best and never leaves a task unresolved?
Do you play well with others?
Do you like a challenge?
Are you solution driven?
Do you like to learn and always strive to be the best you?
Then We Would Be Excited To Have You!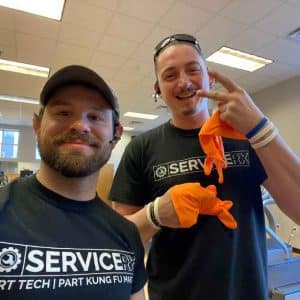 ServiceRX is always growing, so even if you do not live in a direct service area we would like to hear from you.