Stepmill and Stair Climber
Repair and Maintenance Services
Have Your Stepmills or Stair Climbers Stopped Stepping Up?
Stepmills and Stair Climbers, with their complex design and multiple moving parts, can malfunction unexpectedly, disrupting your fitness journey. That's when our seasoned professionals come in. Our Stepmill repair and maintenance professionals can provide regular cleaning and maintenance of these machines to prolong their usage and prevent sudden breakage or expensive repairs.
Our Stepmill Repair Services: Setting the Industry Standard
We believe in taking a proactive approach with our preventive maintenance service agreements, designed to safeguard your equipment's lifespan and reduce potential repair expenses.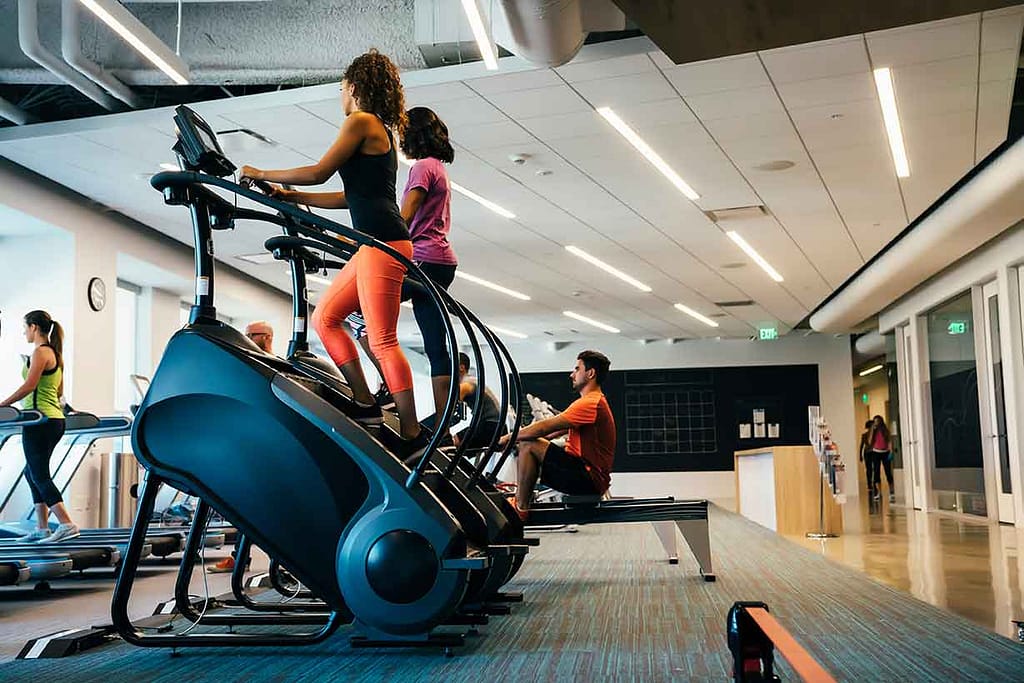 Our Recommended Stepmill Maintenance Plan
Weekly:
Regular cleaning of the unit
Checking tension functionality and step stability
Monthly:
Cleaning of the sprockets, chains, and shrouds
Lubrication of chains and pivot points
Quarterly:
Checking Chain linkage tightness
Inspect display functionality
Yearly:
Comprehensive check and preventive maintenance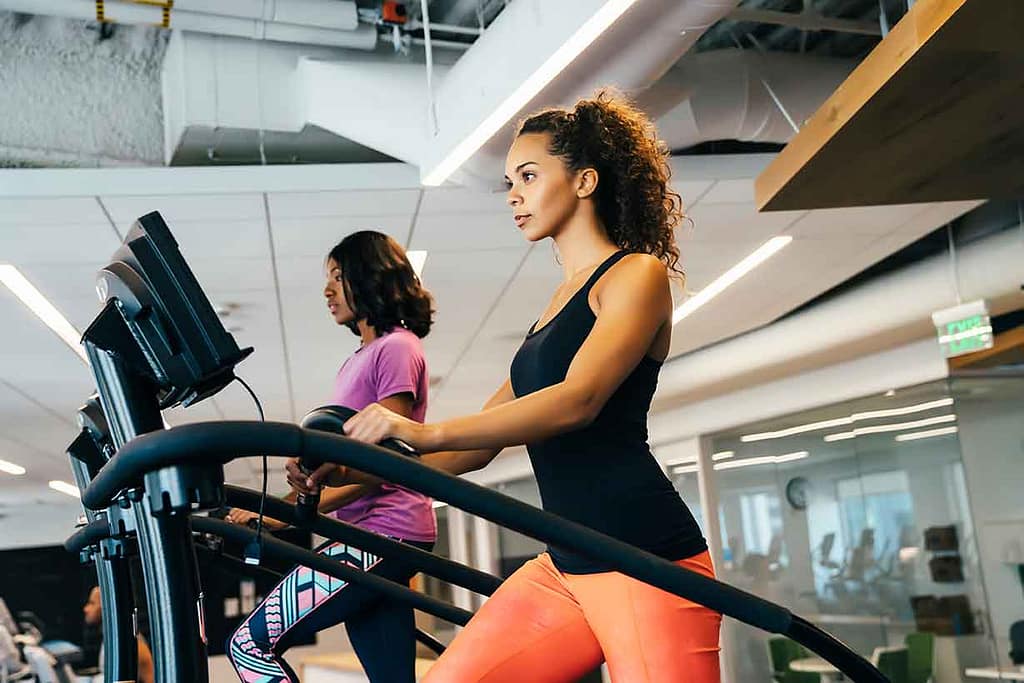 How We Work
Do you require our services for a Stepmill repair? The steps are as follows:
Step 1: Get in Touch
Get in touch with us by filling out a form on the website or calling your local office to tell us your repair needs. See your city's webpage for your local number.
Step 2: Receive Quote
Get feedback from us. We will provide a free, no-obligation professional consultation from our highly experienced personnel.
Step 3: Get Professional Repair Services
We arrive at your facility equipped with the right tools to perform the repairs. Get the best fitness equipment repair services near you.
Why Choose Us?
Our commitment to you the customer is done through superior service.
Demonstrated with every customer, every call, every day.
Our trained technicians work on all types of fitness equipment brands and perform thousands of exercise bike repairs. No job is too big for us. We also go the extra mile to teach our clients how to handle simple repairs before getting professional help. Think of us as a resource for when you simply have a question or want to order your next equipment purchase. For all top brands, we now offer warranty repairs or installation. Gaining the confidence of national manufacturers as well as you, the client, took many years. Payment for in-home or business repairs is fast and simple.
ServiceRX provides certified service repair technicians to North Carolina, South Carolina, Georgia, Virginia, and Maryland regions. So whether it is a treadmill repair or weight system we got you covered in Raleigh, Durham, Chapel Hill, Fayetteville, Charlotte, Greenville, Columbia, Atlanta, Marietta, Alpharetta, Athens, Fairfax, Fredericksburg, Washington DC, and more Cities near you.
Fitness Equipment Repair Near Me: Your Equipment is in Top Condition
ServiceRX has your back if you need repair services for your exercise equipment. We serve the whole Mid-Atlantic region. Get in touch for exercise equipment repair including treadmill repair, elliptical repair, and more.
No matter if it is a treadmill repair in Charlotte, Greensboro, or Manassas. Or the assembly of a new piece of equipment in Alexandria VA. Our goal is to provide service beyond your satisfaction. This can be accomplished in multiple ways.
We can provide multiple levels of care, from total care of the facility to serve as needed. We are always available for phone support as well.
We can train you the residential customer or the staff in a facility to perform basic repairs.
Educate our clients so that they can take better care of the Fitness Equipment on a daily basis.
Consider us a resource when you just need to ask a question or are looking for that next piece of equipment. We are now providing warranty repair or installation for all major brands. We are proud to be able to say that.
We accept Visa, MasterCard, American Express, Discover Card, and checks for all repair services. You are conveniently invoiced for service and parts via our secure email payment system.