If you are looking for expert exercise equipment repair, we are the best solution.
ServiceRX repairs all types of fitness equipment.
Russ Adamchak
March 20, 2023.
Carter , Jared Grigg, Josh Hood were Courteous and efficient. Thx. All did a great job. Plz stay in touch.
Bill Casey
February 28, 2023.
Very accommodating scheduling and expert efficient service.
Victoria Thurston-Grooms
February 27, 2023.
Very friendly and arrived 30 minutes ahead of schedule.
FRANCIS ARINZE
February 7, 2023.
Grigg Knows What he Is doing, so professional
Dennis P
January 26, 2023.
From setting up my appointment to getting my treadmill serviced, the entire process was flawless. My service coordinator Susan was friendly and very attentive. She kept me informed about everything via phone, and email. Dominic and Josh texted me when they were on their way and showed up right on time. They serviced and calibrated my treadmill, explained everything they did, cleaned up and were on their way in less than an hour. Very professional. Absolutely satisfied with my service. Highly recommend these guys. Thanks.
Bob Rinaldi
January 23, 2023.
Dominic and Josh were great. Very knowledgeable and helpful.
Jason Krizmanich
January 10, 2023.
On time, very professional, provided guidance and feedback about our treadmill. Very knowledgeable and excellent customer service. Would highly recommend to anyone having issues with their treadmill!
June Chiavaroli
December 30, 2022.
Service tech was very good and arrived when he said he would be there. however, I was not happy with the length of time it took to get the parts needed for my repair
Fitness Equipment Repair
When it comes to fitness equipment repair service, ServiceRX is your best source. You deserve a good fitness equipment technician and ours are factory certified, experienced, and skilled. We know how to repair fitness equipment and keep it running smoothly. Our services include:
Treadmill Repair
Elliptical Repair
Upright Bike Repair
Recumbent Bike Repair
Arc Trainer Repair
Strength Equipment Repair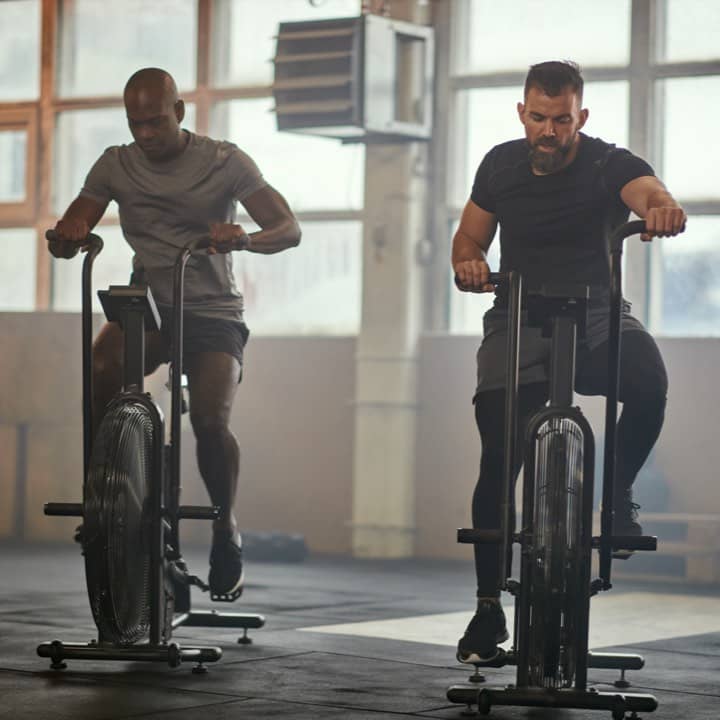 Fitness Equipment Parts
We believe in honest parts pricing for the necessary parts needed to repair your treadmill, repair your elliptical, rower, strength equipment, and bikes. Service RX believes that if you are going to trust us to repair your treadmill or repair your elliptical then you should trust us to provide that service honestly.
Preventive Maintenance
Regular exercise equipment maintenance helps to avoid issues with your fitness equipment, so there will be no delays in your workouts. It also keeps your equipment safe and longer lasting.
It is recommended that residential customers have maintenance performed on their equipment either every 3 months, 6 months, or 12 months, depending on how much it is used. Commercial customers should consider servicing fitness equipment every 1 to 3 months to keep it functioning properly.
HydroMassage Products
ServiceRX has been certified in HydroMassage Repair since 2016. We offer expert repair services and an enjoyable customer experience when working with us.
About Us
At ServiceRX, our purpose is to positively influence everyone we meet while providing good services for your success. When it comes to our culture, we want to positively influence each other to provide support and care for our team.
Keep Your Fitness Equipment in Good Working Condition
Let us help with expert exercise equipment repair!
We Are Everywhere You Are!
If you do not see your location please call. We are always growing!