If you are looking for expert exercise equipment repair, we are the best solution.
ServiceRX repairs all types of fitness equipment.
lora obrien
December 7, 2022.
There were two service techs (one was in training) and they were both very kind and efficient. The issue was fixed in 20 minutes tops. I would highly recommend service RX
Tayyab Usmani
November 25, 2022.
Absolutely wonderful service. John Minihan is courteous and very professional with his work. Highly recommend.
Maj Capps
November 21, 2022.
Excellent service, very nice, thorough, and followed COVID safety protocol when requested. Would use again!
Linda Moringello
November 9, 2022.
Dominic from ServiceRX determined that a past diagnosis was incorrect for my treadmill. He figured out the correct part that was needed and then installed it so my older treadmill is working again. I appreciate his great attitude and ability to determine what needed to be done. I'm very happy to have my older treadmill working again.
MARK Davis
November 2, 2022.
Will use again, and highly-recommend ServiceRx for your home exercise equipment repair/maintenance needs. KUDOS to the service tech, Dominic Heisler, for his professionalism and thoroughness in replacing my NordicTrack Elite7700 treadmill drive motor. Simply put, AWESOME 👏
Scott Henderson
October 10, 2022.
John was prompt and listened to my concerns… Inspected, cleaned and oiled my Nordictrack treadmill and was on his way. Great job!
Walter Gomez
September 14, 2022.
Technician who came to fix treadmill was very professional and resolved my issue in a timely manner. Really appreciate the great work, did a great job!
The service was good, they got the job done but just be mindful about wearing shoes and tracking things into customers homes.
Fitness Equipment Repair
When it comes to fitness equipment repair service, ServiceRX is your best source. You deserve a good fitness equipment technician and ours are factory certified, experienced, and skilled. We know how to repair fitness equipment and keep it running smoothly. Our services include:
Treadmill Repair
Elliptical Repair
Upright Bike Repair
Recumbent Bike Repair
Arc Trainer Repair
Strength Equipment Repair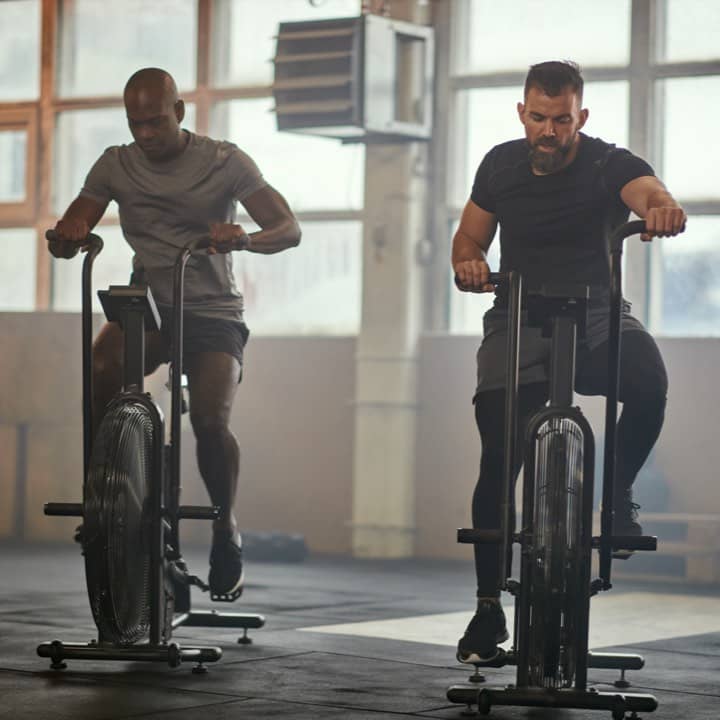 Fitness Equipment Parts
We believe in honest parts pricing for the necessary parts needed to repair your treadmill, repair your elliptical, rower, strength equipment, and bikes. Service RX believes that if you are going to trust us to repair your treadmill or repair your elliptical then you should trust us to provide that service honestly.
Preventive Maintenance
Regular exercise equipment maintenance helps to avoid issues with your fitness equipment, so there will be no delays in your workouts. It also keeps your equipment safe and longer lasting.
It is recommended that residential customers have maintenance performed on their equipment either every 3 months, 6 months, or 12 months, depending on how much it is used. Commercial customers should consider servicing fitness equipment every 1 to 3 months to keep it functioning properly.
HydroMassage Products
ServiceRX has been certified in HydroMassage Repair since 2016. We offer expert repair services and an enjoyable customer experience when working with us.
About Us
At ServiceRX, our purpose is to positively influence everyone we meet while providing good services for your success. When it comes to our culture, we want to positively influence each other to provide support and care for our team.
Keep Your Fitness Equipment in Good Working Condition
Let us help with expert exercise equipment repair!
We Are Everywhere You Are!
If you do not see your location please call. We are always growing!