Achieving Peak Performance:
Physical Therapy Equipment Maintenance
For physical therapy clinics, properly functioning fitness equipment is absolutely critical. Keeping machines well-maintained and in excellent working order is vital for patient safety, therapeutic progress, and user satisfaction. By prioritizing preventive maintenance and rapid repairs, clinics can avoid equipment-related injuries, strengthen trust, and provide an exceptional rehabilitation experience
The Importance of Physical Therapy Equipment Maintenance
Reduces Safety Hazards
Physical therapy equipment maintenance is key to ensuring equipment operates safely. Regularly inspecting and servicing machines allows minor fitness equipment repairs to be addressed before they escalate into major problems. This proactive approach significantly decreases equipment-related risks and accidents. Patients can feel secure knowing the equipment they use has been thoroughly checked and calibrated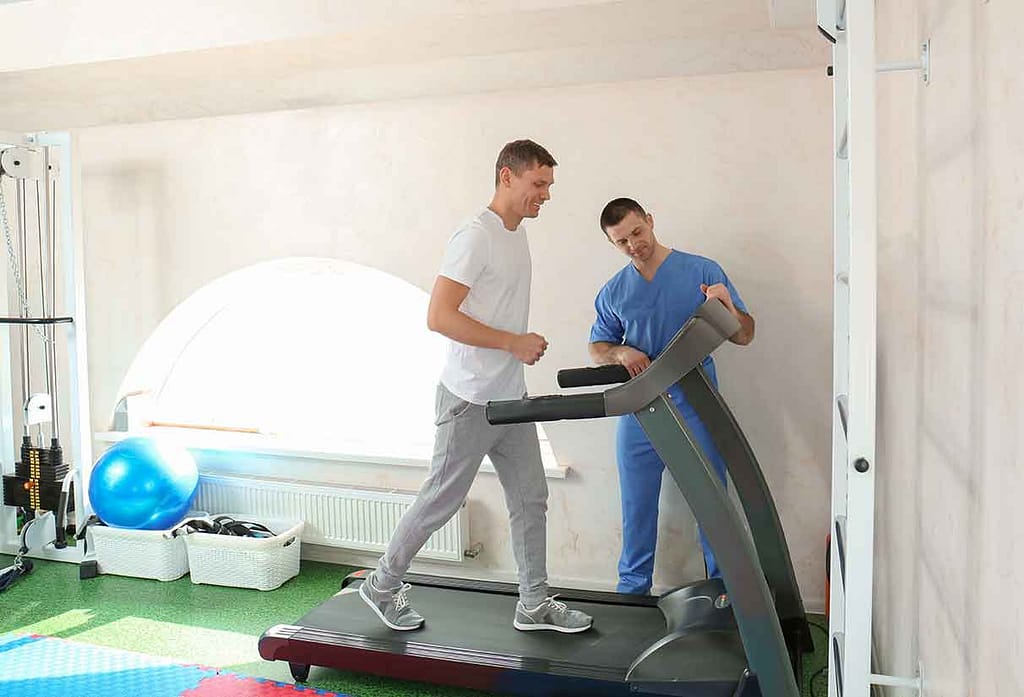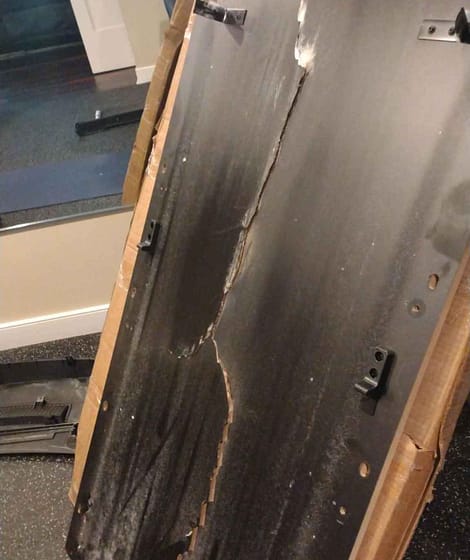 Saves Money
Physical therapy equipment maintenance also saves clinics money in the long run. Dealing with problems early on reduces the need for expensive emergency repairs down the road. Scheduling periodic maintenance provides financial predictability as well, allowing easier budgeting. Planned check-ups extend equipment lifespan as well, lowering replacement costs.
Provides Peace of Mind
In addition to physical safety, preventive maintenance also offers psychological benefits. When patients see fitness equipment repairs being performed and completed, patients feel more comfortable and confident using equipment they know is well-cared for. They can focus fully on their therapy rather than worrying about equipment integrity.
The Need for Quick Repairs
Reduces Frustration
When equipment breaks down, it can severely disrupt and frustrate patients' therapy routines. They are unable to complete prescribed exercises until repairs are made. The longer the downtime, the greater the inconvenience.
Strengthens Trust
Quickly fixing faulty equipment also builds patient trust. Slow repairs give the impression that patient satisfaction is not a priority. This damages the clinic's reputation and causes some users to leave. Fast fixes demonstrate a commitment to great service, increasing loyalty.
Partner with the Experts
By teaming up with an experienced fitness equipment service provider, clinics can ensure their machines are always operating safely and optimally. Our technicians are fully certified to complete:
Preventive maintenance
Swift repairs
Calibration
Training on proper equipment use
Our experienced technicians are fully trained and certified to service a wide variety of top fitness brands and equipment models. No matter what machines your facility uses, we can provide expert maintenance, repairs, and calibration.
Some of the major commercial brands we routinely service include True Fitness, Life Fitness, Matrix Fitness, Star Trac, SciFit, Concept2 Rowers, Woodway, Boost, Nautilus, and Precor. We are intimately familiar with the unique maintenance needs of equipment from these industry leaders. Our technicians receive ongoing training directly from the manufacturers to deliver optimized care.
Additionally, our capabilities extend well beyond these popular brands. We are equipped to service upright, recumbent, and spin bikes from brands like Keiser, Schwinn, and stages Cycles. Our expertise also covers leading treadmill brands like Landice, Spirit, and SportsArt, as well as steppers, ellipticals, climbers, and rowing machines from top manufacturers.
Whether you need routine maintenance or critical repair on strength training equipment, cardio machines, or innovative tech like virtual reality rigs, we've got you covered. We even service specialty rehab and accessible fitness equipment to meet unique patient needs. Contact us today to learn more about our comprehensive fitness equipment maintenance and repair services designed to keep your machines running safely and efficiently.
We're committed to helping clinics provide an outstanding therapeutic environment. Contact us today to learn more about our maintenance and repair packages crafted specifically for physical therapy needs.